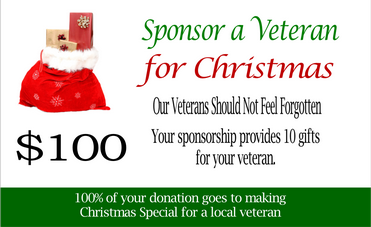 When you buy something from AMAZON
Use Amazon Smile and make VETERANS SUPPORT FUND your chosen charitable organization.
"AmazonSmile is a website operated by Amazon with the same products, prices, and shopping features as Amazon.com. The difference is that when
you shop on AmazonSmile, the AmazonSmile Foundation will donate 0.5% of the purchase price of eligible products to the charitable organization of your choice."
from
http://smile.amazon.com/about
LUCKY'S MARKET BAGS FOR CHANGE
"Bring your reusable bags to make change in your community. Every time you bring a reusable bag to our store, you will receive a wooden dime for each one used. Our loyal customers then have the opportunity to donate that dime to their choice of a local nonprofit organization. At the end of the quarter, we'll double the amount raised."
from
https://www.luckysmarket.com/community/programs/